Philippines 10kW Tin Roof Small Photovoltaic Power Station Project
Project Location: Philippines
Project Date: November 2015
Installed capacity: 10kWp
Place Type: Iron Sheet Metal Roof
Solution: iron roof solar photovoltaic bracket
Supply products: solar photovoltaic bracket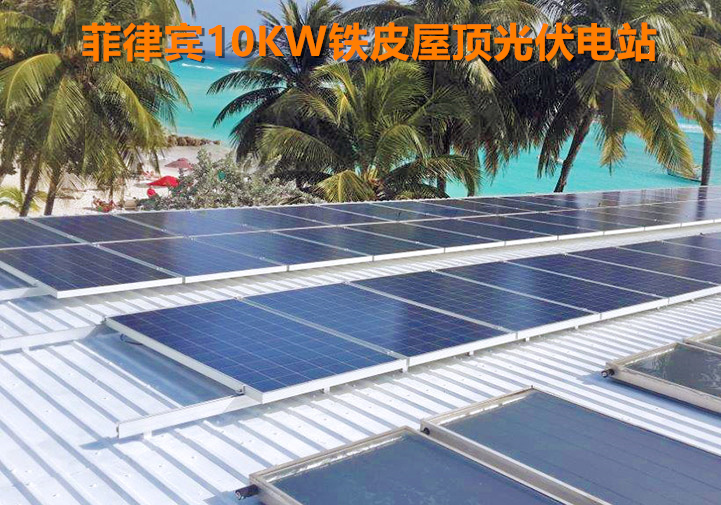 The wave-shaped panel is an uncommon tile type on the market. For the photovoltaic system installed on the wave-shaped metal roof, we use the L-shaped aluminum feet + self-tapping and self-drilling screw solution. system.
According to the different materials of roof purlins at home and abroad, we have two options:
1. Domestic steel beams are usually used. Self-tapping screws are required when fixing L-angle aluminum.
2. Foreign countries generally use wooden beams, and stainless steel double-headed screws are used to fix L angle aluminum (L foot screw kit). Stainless steel double-headed screw, combined with the screw's waterproof gasket, can effectively prevent water leakage caused by penetrating the roof. The cross beam of the bracket adopts the aluminum alloy guide rail, and the L angle aluminum is connected with the guide rail by using a slider nut and an inner hexagonal bolt. Waterproof gasket and waterproof glue for waterproofing.