1. Thin film inter clamp is specially used for pressing the solar film panel. Used to hold the side of the solar panel, and the thin film end clamp contains the rubber mat, so that the film panel is not easily cracked.
2. The Thin film solar panel clamp can be used for kinds of specification thin film solar panel or unframed solar panel. Appropriate clamping force does not damage solar panel and can prevent the solar panel moving effectively. Overall design and competitive price make it suitable for solar mounting.
3. Space high utilization
4. Custom-length for your choice 80mm,100mm,120mm,150mm,etc.
5. Undergoing test for strong support
6. Private Module for unique design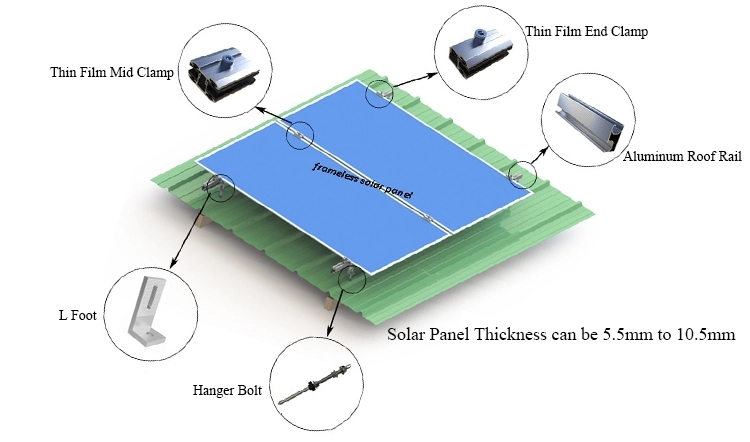 Main Features:
1) Accommodate different thickness thin film solar panel.
2) Easy to install, save labor and time at site.
3) Excellent wind resistant to strong gusts.
4) Tested and proved, long service life.